Contact Information
SUPPORT
Visit our easy to use Helpdesk for assistance. If you are unable to resolve the matter from our Knowledge Base, you are welcome to log a Support Ticket for further assistance. We pride ourselves in offering an unrivalled level of Support service, and look forward to assisting you.
SALES
Email:
Tel: +27 (11) 678 8758
(Please note that Tech Support cannot be reached on this number, kindly visit our
Helpdesk
in this regard)
PHYSICAL ADDRESS
197 Smit Street
Fairland
Randburg
Gauteng
South Africa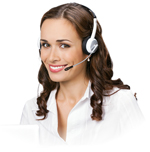 How Can I Help You?
For technical assistance visit our
Helpdesk