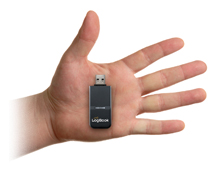 The Little LogBook device is a GPS trip logger device that enables you to record all your vehicle mileage accurately. The Little LogBook software allows you to categorise and manage your recorded trips for the purpose of producing reports for business and/or tax purposes.
No monthly subscription, just a once-off purchase.
• USB GPS Trip Logging Device
• Dual USB Power Supply
• Software CD
Little LogBook can be used anywhere in the world.
GPS co-ordinates and GEO locations (place names).
Your data is stored locally on your PC. Your data is NOT stored online (in the cloud) and is only available to you and you alone, regardless of whether or not you have an internet connection.
A dual USB power supply is supplied with your purchase so that other mobile devices or GPS devices can be used/charged while your Little LogBook device is being used.
The Little LogBook device is meant to be registered to only one vehicle. If you wish to use the device in another vehicle you will have to de-register it from the current vehicle then register it to the new vehicle via the software.
Your vehicle registration is required to register your Little LogBook device to your vehicle. This ensures that all trip data collected is associated with the correct vehicle when generating reports.
To ensure that your data and travel patterns remain secure.
The LED on the device will flash rapidly when it is 80% full. Percentage of use will also be displayed when trip data is downloaded via the software. **Note: once the device is full it will NOT log anymore trips.
This can be done via the software using the "Configure Device" option.
Yes. The software allows a single trip to be split into smaller trips and it allows multiple trips to be combined into a single trip.
This depends on how much mileage you do, but a good rule of thumb is to download and categorise your trips once a week.
• Windows operating system (requires administrative rights for installation):
» Windows 2000/XP/Server2003 (32 & 64-bit); or
» Windows Vista/7/8/Server2008 (32 & 64-bit) **
• 1 USB port
• Mouse & keyboard
• 40MB free disk space
• Internet connection (only required for map viewing and software updates)
**Vista and Windows 7/8 require UAC (User Access Control) to be modified before installation
Little LogBook does not run natively on a Mac, but many of our clients successfully run it using software such as Parallels, Boot Camp and VM Ware.